Real Estate: Commercial and Residential Transactions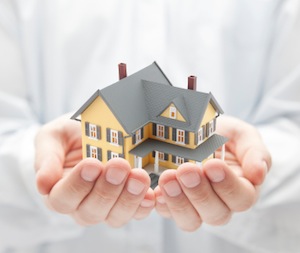 Anthony Privette is a well-respected North Carolina real estate attorney dedicated to helping clients through the rigorous process of purchasing, selling, or developing real estate. He has successfully handled real estate transactions involving residential and commercial property throughout North Carolina.
Real estate transactions involve various aspects of buying, selling, and transferring property. Real estate law deals with issues arising from the lease, sale, ownership, and development of commercial and residential property. There are many good reasons to hire an attorney for your real estate needs, even if you are not involved in litigation. A qualified attorney can counsel buyers and sellers in a variety of matters, from the purchase and sale of a home to its mortgage, refinancing, and foreclosure. In a real estate closing, skilled attorneys can catch errors in documents and prevent mistakes that could otherwise lead to costly litigation. Attorneys are also instrumental in representing business entities in various commercial real estate issues including due diligence, investment, acquisitions, sales, construction, development, and land use.
Real estate attorneys can assist buyers and sellers in the following transactions:
Easements
Title opinions
Deed preparation
Like-kind exchanges/Tax-deferred transactions
Restrictive covenants
Federal and state disclosure documents
Preparation of documents for seller financing
Real estate closings (commercial or residential properties)
Unlike other states, North Carolina includes real estate closings and obtaining title opinions within the practice of law. Attorneys must therefore perform title searches, acquire title insurance for buyers, prepare deeds for sellers, and handle the closing transaction. North Carolina law requires that sellers furnish a residential property disclosure describing the condition of all systems in the home. This may include the water supply and sanitary disposal system, foundation and structural components, plumbing and mechanical systems, zoning laws, restrictive covenants, and the presence of any sources of infestation or contamination. Once inspections are completed and an acceptable appraisal is received, the seller's attorney prepares and forwards the signed deed to the closing attorney. Closing takes place at the office of the buyer's attorney.
The North Carolina General Statutes also require that an independent attorney, licensed to practice in the state, conduct a title examination before a policy of title insurance may be issued. The attorney will develop a "title opinion"—an analysis of the status of the title from careful research of all documents affecting ownership of the property. Based on the attorney's "title opinion," the title company issues the lender and owner a policy insuring the condition of title. The imposition of higher standards to assure title diminishes the risk of title defects when there is a change in land ownership or formal transfer of title. Thanks to these high standards, North Carolina property owners enjoy some of the lowest rates for title insurance premiums in the nation. North Carolina also boasts a lower rate of claims than states that do not require attorneys in the process.
If you require legal assistance in a real estate transaction, do not hesitate to call an experienced North Carolina real estate lawyer for help. Anthony Privette is dedicated to providing the highest quality legal representation to buyers and sellers in all areas of North Carolina. He has extensive experience preparing deeds, disclosures, title opinions, and financing documents. Mr. Privette has also conducted real estate closings for residential and commercial property throughout the state. Call (704) 872-8125 for a confidential consultation.
Map
Get in Touch
1

Free Consultation

2

Over 24 Years of Experience

3

Zealous Representation
Fill out the contact form or call us at
704.872.8125
to schedule your consultation.