Wills, Trusts and Estate Administration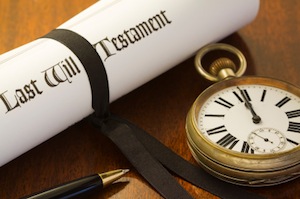 Anthony Privette is a respected North Carolina wills, trusts, and estate administration lawyer whose skills in estate planning have fostered the financial growth of generations of families in North Carolina. Mr. Privette can help you plan for retirement and organize your affairs so that your business and family are protected, even in your absence.
Accidents and illness are common in Iredell County and other cities of North Carolina. Like the unintentional injuries that cause "accidental" death, the leading causes of "natural" death are health issues over which we have little control. To accept mortality and plan ahead are adult responsibilities. Once we become injured or our health declines, we lose the control and capacity we once had to make sound decisions. Further, this lack of foresight does not only hurt us; the people and causes we worked so hard to protect are the ones who suffer most. It is thus imperative to make a comprehensive estate and financial plan while you are lucid, to provide for yourself and your loved ones when you cannot.
A disturbing number of Americans do not have an estate or financial plan. According to a recent Forbes study, over 120 million Americans do not have up-to-date plans to protect themselves and their families in the event of sickness, accidents, or untimely death. Only one in five have directives to physicians and 31% have not named a durable financial power of attorney. Only 35% report having a will; a mere 21% have a trust. And of the few that have an estate plan, nearly half have no idea what all the parts mean. This leaves an incredible financial burden on the ones you love. The ultimate cost in wasted hours, dollars, and emotional hardship can all be minimized with proper planning and action. Some of the benefits of estate planning include:
Protecting yourself in the event of sickness, accidents, or untimely death
The ability to make your own medical and healthcare decisions
Providing for your family, close friends, and pets
Guaranteeing the education, health, and maintenance of your children
Distributing your assets according to your intent
Avoiding probate and intestate succession
Preventing family feuds and future litigation
Ensuring the orderly succession of your business
Passing property to the next generation while minimizing estate tax
Continuing donations to charitable beneficiaries of your choosing
North Carolina law sets forth rules governing wills, trusts, and the administration of estates. Pursuant to Chapter 31 of the General Statutes, any person "of sound mind" over 18 years of age can make a will. Personal property may be bequeathed and real property may be devised by an attested written will or a holographic will that complies with certain requirements. People in their "last sickness" or "imminent peril of death" may make an oral "nuncupative" will before two witnesses. A will can be revoked by a subsequent written will, codicil, or other writing or by being destroyed "with the intent and purpose" of revocation. The testator may likewise set up a trust providing for the education, health, and maintenance of children up to 21 years of age. This provides for the distribution of assets over a period of time, with the remainder to be divided between the beneficiaries once they reach a certain age. Where the beneficiary has issues with judgments and creditors, spendthrift trusts can protect the bequest from opposing parties' claims.
If you want to protect your assets and provide for your loved ones after your death, an experienced North Carolina wills, trusts, and estate administration attorney can help. For years, Anthony Privette has helped clients protect their property and assets from probate, taxes, and public scrutiny. Mr. Privette can help you avoid the pitfalls of probate, an invalid will, and the delayed disbursement of your property. His careful estate planning has prevented potential legal issues and cultivated financial growth for families across North Carolina. Do not wait to get your affairs in order or leave it for your family to untangle; you can minimize future costs and unnecessary heartache by getting help today. Call Mr. Privette at (704) 872-8125 for a confidential consultation.
Map
Get in Touch
1

Free Consultation

2

Over 24 Years of Experience

3

Zealous Representation
Fill out the contact form or call us at
704.872.8125
to schedule your consultation.